My parents did many great things for me as I was growing up. They gave me gifts of love, compassion, courage, accountability, and responsibility. I was thinking today about all of the amazing things that they've done for me and trying to decide what the greatest gift (other than my faith) was. Was it love? That's incredibly important. Or consistency? That's important too. Then it came to me.
The greatest gift my parents gave me was that they taught me I was important. Not just important to them… but that I was an important person.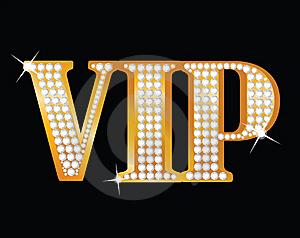 This may sound like a prideful or vain quality, but I believe teaching children their TRUE importance is absolutely critical. Being important has two very different sides. One part of being important is feeling valued. Important people know that they are worthwhile and worthy of attention and love. My parents put my activities, interests, and ideas as a priority. I was never dismissed out of a conversation because I was a child. They encouraged my ideas and ambitions, and listened eagerly to my plans for the future. Even my extended family reinforced this importance.
One gift that I never fully appreciated until I was older is that my grandfather (who was a businessman in the Mad Man Era) LOVED to hear me talk about my future in grade school. He'd ask me what exactly I'd be doing with my International Business degree from Stanford, with a huge proud grin on his face. "Will you be a diplomat? Or a CEO of a multi-national company?"
My parents came to my cheerleading meets, dance recitals, softball games, one year of painful Bitty Basketball games, Geography Bees, Spelling Bees, school plays… I was important. They taught me that I was worth someone who was willing to spend their investing in me and supporting me. They showered me with love, showing me that I was worthy of affection and meaningful relationships.
But importance has another side. Important people are often under high levels of scrutiny. Accountability is the other side of the coin that is importance. I don't think I could count the number of times I heard, "If you want to be treated like an adult, you need to act like an adult" as a child. Important people are held to a higher standard, and I knew and lived that. Taking responsibility for our actions, good or bad, was never an option.
On my 8
th
birthday, we went to Disney World… It was the best birthday ever! Our family had bought a guide to all of the restaurants and attractions, and I had picked the VERY highest rated restaurant for my birthday. It was on the top of one of the hotels, and we could see the fireworks from there. I was so, so excited. When we got there, it was… well, a little fancy for my palate. Really, it was a little fancy for all of our palates. I still remember my downcast eyes when a tiny burger with no cheese or toppings on a potato bun was set in front of me. I also remember my mom gently whisking me from the table and taking me over near the elevators. "I know this isn't what you expected… but your grandpa is paying a lot for this special meal." I was important. I was held to a higher standard because of it.
I know sometimes my mom beats herself up for this, or thinks it was crippling how high their expectations were… But honestly, I believe that dysfunctional behavior at any age comes from people forgetting how important they are. People thinking they are worthy and worthwhile without owning their responsibilities. People who forget that they are worth attention and affection.
You are important to God and to society – both in the sense that you are worthy of love and appreciation, and in the sense that you're accountable for your behavior and decisions. And that's the importance of being important!